A guide to adding or editing a product and editions on the Marketplace.
To get the very best from the HubDo Marketplace we recommend you take the time to work through the process of setting up your Company listing and Product Editions.
Please contact support@hubdo.com for a chat about how to join the HubDoCrew team of Specialists with HubDo. Once we're all ready we'll send you an Intake Brief to complete and get you to Sign Up to the Marketplace:

Sign Up to the Marketplace and add all your personal and Company details
Once your account has been approved by the HubDo Marketplace Manager you'll gain access as a 'Developer' role. This allows you access to the Products module where you can set up your products and/or services.
Already Completed our Intake Form and have Developer Access?

Please Proceed from here:
As we have already created a basic listing for you with the information you've provided, please log into your account:

> Log into the HM using your Username and password
> In the top ribbon, click on Manage - Developer - this will open your 'Dashboard'




The sections to navigate to for editing or updating are:

Listing Information: Company Name, logos, T&Cs, etc. This section requests a Description Title 5 to 8 words, which appears on the info block on the Home page and in the banner of your full page listing, here: 1. Home page block Quickview 2. Full page view on the top banner:
1. Home page Block Quick View: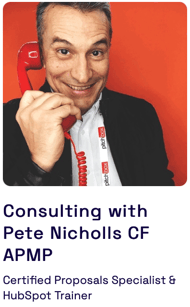 2. Full page view on the top banner

Profile Information: Title of your product, images & links to promo tools. This section also requests a Short Splash Description of the product. This title appears on the full page view of your product, under the main banner, alongside the landscape image, here:

Features: Add individual Features of your product (min 2 required to enable publishing)
Support: Details (phone, email) of how customers can get help.
Editions: Product editions, e.g. Silver, Bronze, Gold. Include pricing, single features & User numbers.

If you can't yet see this option under your account option 'Manage', please contact us at support@hubdo.com
1. The Dashboard
Once you have Developer access you'll see the full menu for adding Products etc
2. To Edit a Product:

Click the Products Menu option
Choose the product listed under 'Manage Your Products'
Click Edit on the right side of the product ribbon

The Product page will look something like this: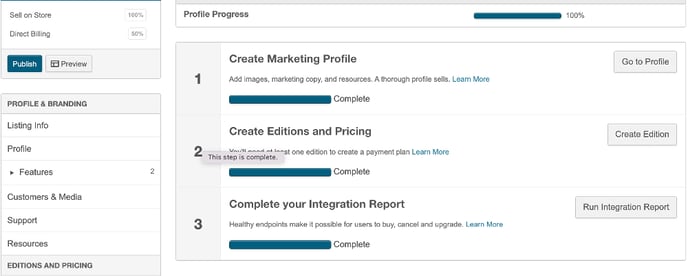 Use the menu on the left to navigate to the area you wish to update/edit.
NOTE:
The following sections of the setup must be completed before your product/service can be published. Please complete as much information within each section as possible, as this gives a visitor to the marketplace the information they need to make their decision to buy.
Listing Info
Profile
Features - min of 2
Support
Resources - preferred but optional
Editions and Pricing: per Edition
LISTING INFO
Once you've completed the above the Homepage view of listing looks like this: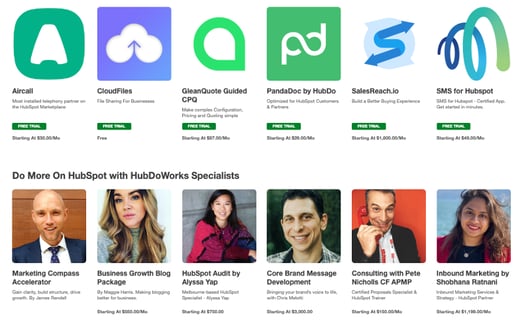 When users click on your listing they are presented with a pop-up Quick view. To complete the 'Quick view', we need the following sections to be populated within the sections (listed above)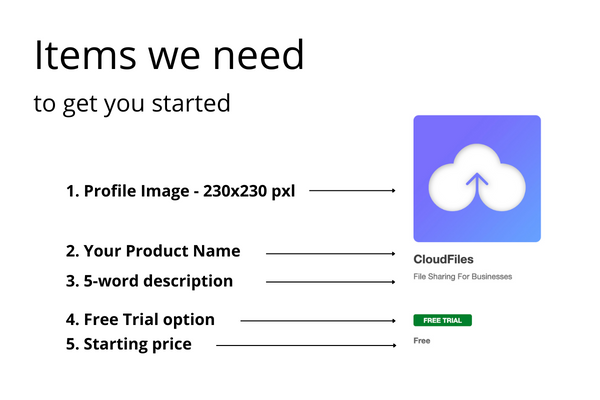 From the 'Quick View' the visitor can click to open the full listing, which looks like the image below. Please note the items needed for the set up of this display: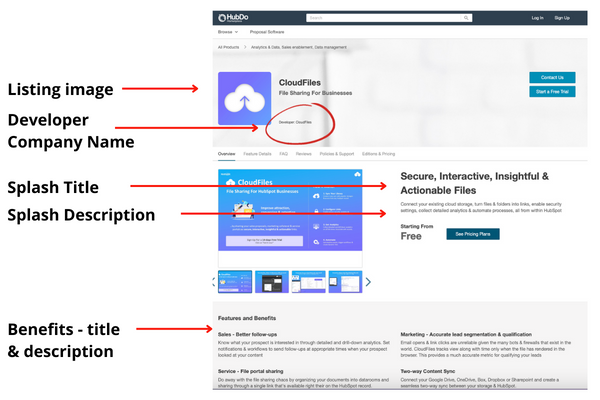 EDITIONS & PRICING
We use 'Editions' to show a pricing table for each level of service you offer. The best way to explain this is to take a look at the HDM and review some of our current suppliers: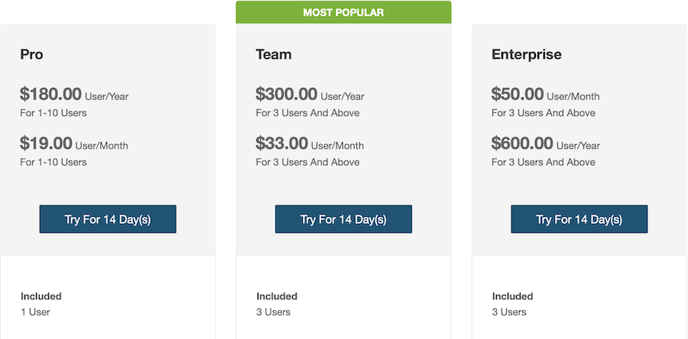 Complete as much information as possible about the pricing within each Edition, e.g. Recurring pricing monthly, user numbers included, etc.
Please reach out to support@hubdo.com if you need assistance in this section.
Pricing NOTE:
If you offer a FREE Subscription, please DO NOT add a Free Trial option to a Free Subscription.
PUBLISH
When you're happy with everything, CLICK to PUBLISH your service or product.
Your submission to the HubDo Marketplace will be reviewed and we may contact you to make small changes - (usually, its a request for the right image sizes!)
Please contact us if you have any questions about your service or account on the HDM - support@hubdo.com