A step by step guide on how to add HubDo to a HubSpot Portal - for Client and Partner Portals.
Log in to your Hubspot Portal account.
If you handle more than one Hub ID in your Hubspot portal, make sure that the name of the correct one is displayed in the top-right corner.
If you Click Open to open in a new tab,or just click on the account name, for example this is how in this example we see 'HubDo'

4. At the upper right corner of the dashboard, click on the gear icon > it will take you directly to your portal Settings

5. Select Users & Teams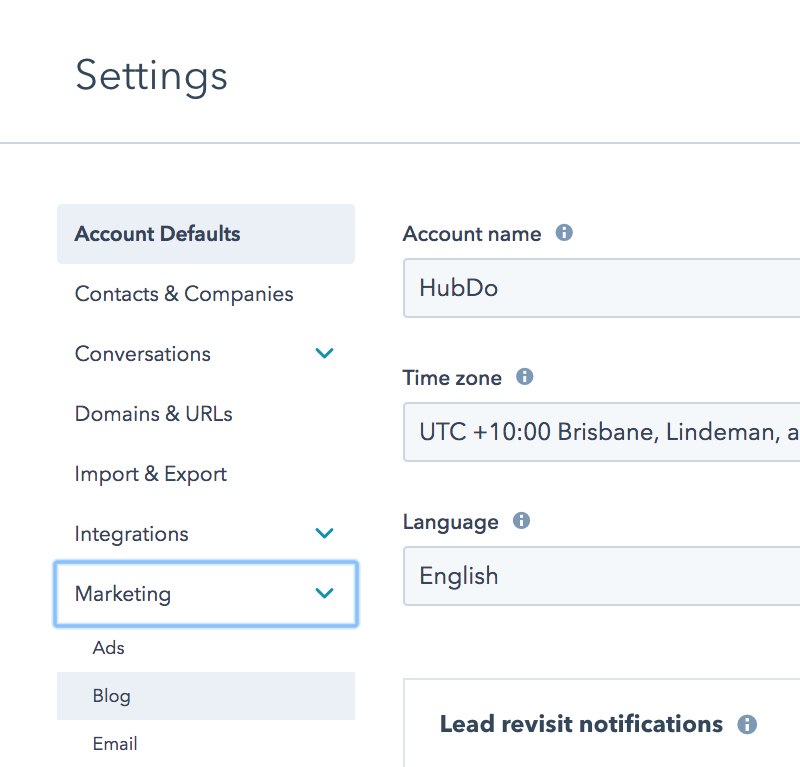 6. Click the button Create User

Note: If you are adding HubDo to your own Agency Portal, or adding HubDo to a client and you are not needing to exclude HubDo from affecting managed MRR then please add:
Note: When a HubSpot Partner is engaging HubDo in a Client's HubSpot Portal without wanting to affect managed MRR, then please add:
Add monitor@hubdo.com or monitor@hubdo.co, click Next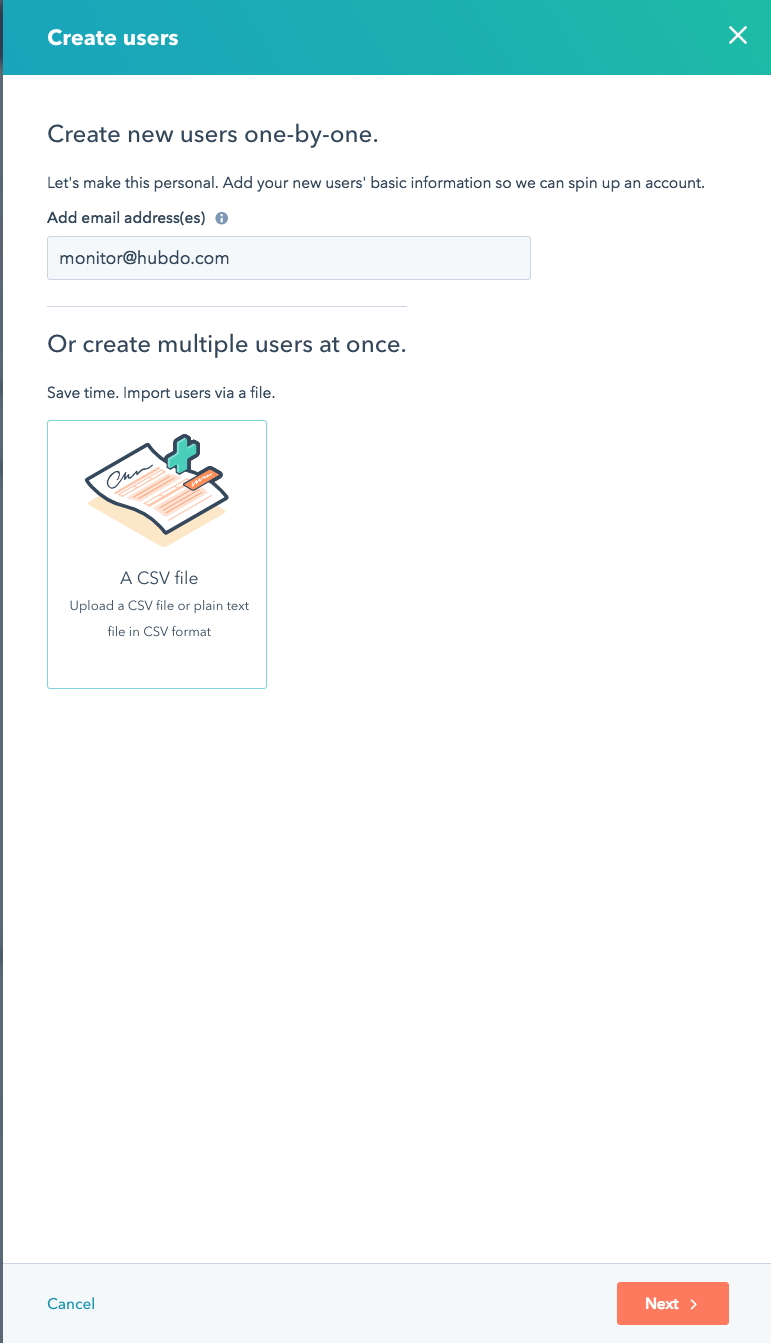 8. Under Actions, click Make Super Admin to allow HubDo super admin access across the selected Hubspot account.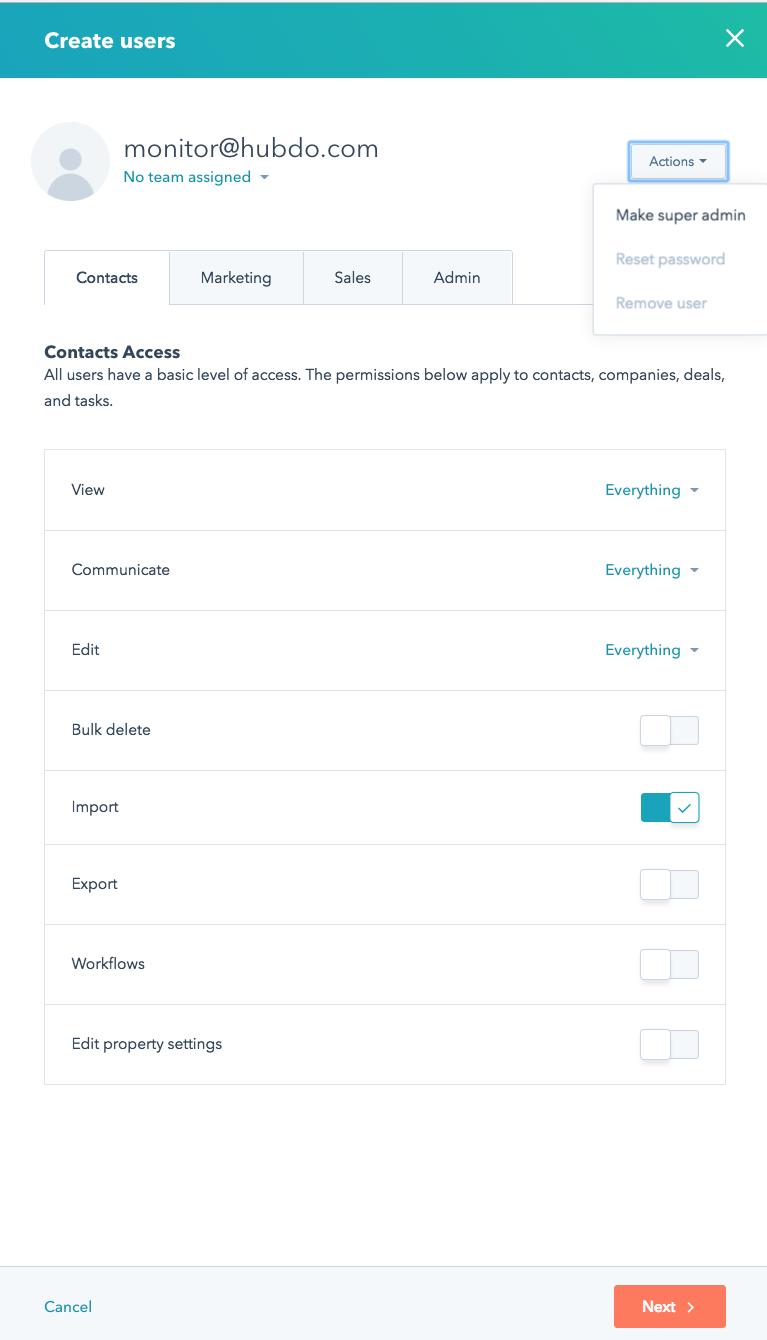 Note: A critical step in starting a job with HubDo:
Super Admin access allows HubDo to fully assess your or your client's Hubspot portal, this access also allows HubDo to immediately proceed with tasks assigned to HubDo. If you provide HubDo with access levels other than Super Admin, it is likely that HubDo will not be able to complete all tasks assigned.
9. Once Super Admin Access is selected, Click Next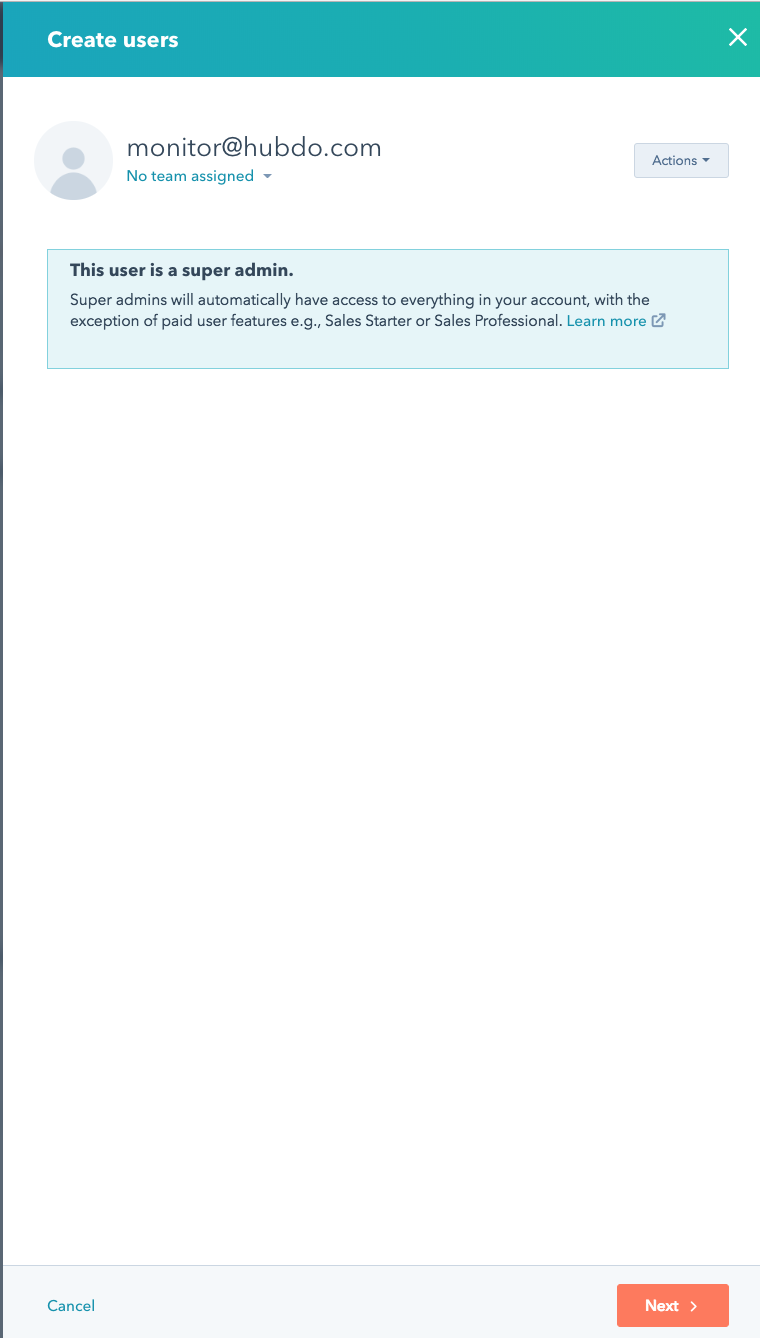 10. There is no need to create a personalized welcome message for HubDo. To proceed simply press SEND.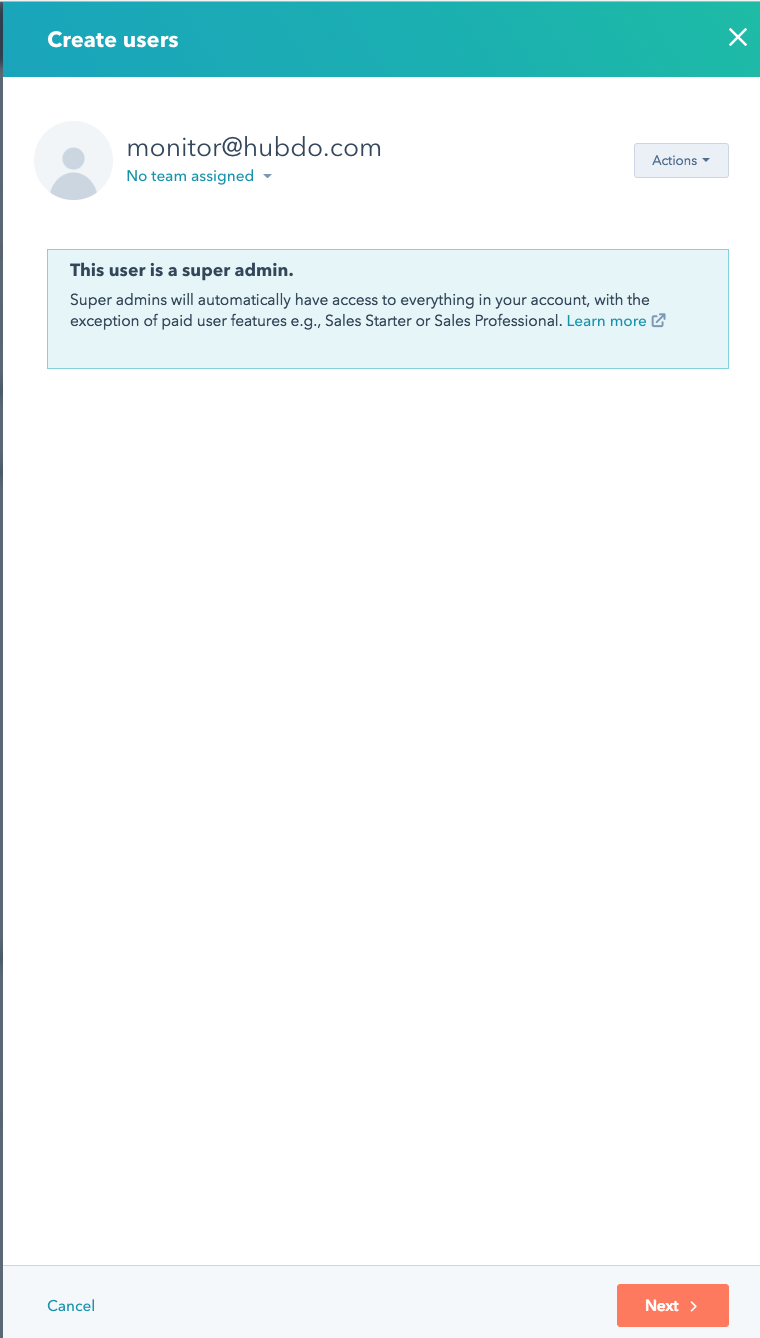 Congratulations! You have now added HubDo to your selected Hubspot portal. HubDo will see the welcome message to the HubDo Monitor account as confirmation for your HubDo team.