Connect Social Media Accounts in Hubspot
Connect Social Media Accounts in Hubspot
Under your Marketing Dashboard on Hubspot > Click on Social
Under Social > Choose Social Settings
It should take you to this dashboard > Click on 'Connect Account' blue button
Choose LinkedIn
It should redirect you to the LinkedIn login page; sign into your LinkedIn account
Once signed in, click Allow
Check the business page account/s listed under 'LinkedIn Company Page'
> Click OK.
If you're not ready to share a post via the popup confirmation screen > click on 'Not Yet'
Congratulations you have now connected your LinkedIn Account on Hubspot!
RE-AUTHENTICATION - Every 90 days or so.....
Many of the Social Apps only allow a short period connections before they request re-authentication of the username and password.
Click on the link error message which will appear occasionally on the Social Report. There you'll see the connections which are broken or need re-authentication - see image attached showing FB and LI now require re-authentication.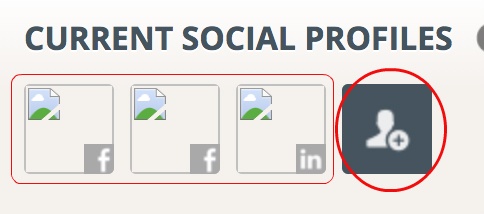 Click on the +[person] icon - circled in bold red
Click on either FB and/or LI to re-authenticate. LI will require the user to add their access Username and Password