I have DoCurrencies in my sandbox portal and but want to use it on my production portal - do I need to uninstall it and start again?
When you connect DoCurrencies your subscription is associated with your HubSpot portal ID# because the HubSpot Product Manager must upgrade your portal before the App can operate. If you are using DoCurrencies in your sandbox and want to use it in your main HubSpot account, simply order a 2nd free DoCurrencies subscription for your main HubSpot Portal using its unique HubSpot portal ID#.
Add the HubSpot Portal ID# into the yellow box area in the Marketplace account subscription: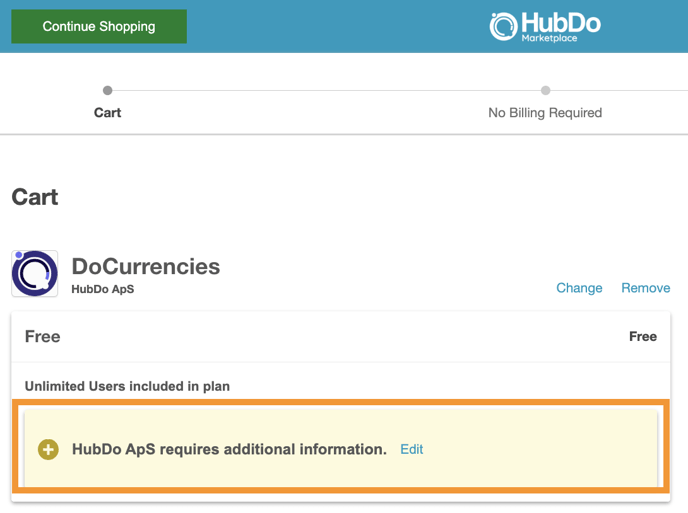 To change the usage settings at any time, use your General Settings Master Switch to turn DoCurrencies ON and OFF in your sandbox.
Go to HubSpot Settings > Integrations > Connected Apps > DoCurrencies General Settings > Master Switch.